Offering quality chiropractic care to the Harrisburg, Hershey & Hummelstown community since 2008.
Harrisburg chiropractor, Dr. Rob Jackson was born and raised within 5 miles of Harrisburg Area Chiropractic on Grayson road. Dr. Jackson feels very fortunate to now serve the very community that he grew up in.
Harrisburg PA Chiropractor's Mission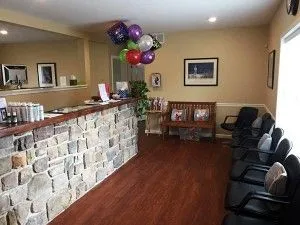 Our mission is to help individuals and families within our community to realize their true genetic potential for health through empowerment, education and natural Chiropractic care. Our goal at Harrisburg Area Chiropractic is to create a patient centered Chiropractic office with affordable fees, convenient hours, flexibility in our schedule, and that was respectful of our patients time and finances. Most office visits take no more that 15 minutes (except for the first two visits where we do our exam and explain the treatment plan and financials), and we work hard to make sure you never have to wait past your appointment time.
Relief Care for Harrisburg
At Harrisburg Area Chiropractic we accept patients of all ages for anything from pain relief to health maintenance. Due to the effects of VSC on ones overall health and quality of life, we recognize the importance of all people receiving regular check ups. The most common admitting complaints and conditions that seem to respond best to our care are:
Headache

Neck pain

Back pain

Herniated or Bulging Disc

Radiating arm/ leg pain

Spinal arthritis
During the initial stage of your chiropractic care, we have several obligations:
Uncover the underlying cause of the health problem

Suggest a care plan to produce the fastest results possible

Offer ways patients can participate in their recovery

Explain the value of post-symptomatic heath maintenance care.
Wellness Care for Harrisburg
We encourage our patients to achieve the highest levels of health and function they can. We try to educate them on the value of ongoing chiropractic when indicated. It is by far the least dangerous, least expensive, and often most effective option.
Our desire is to see our patients abandon the prevailing sickness care model (waiting for symptoms and then taking action), in favor of the emerging preventative model. Our job is to offer you the finest chiropractic care possible, and it's up to you to decide how much of it you want.