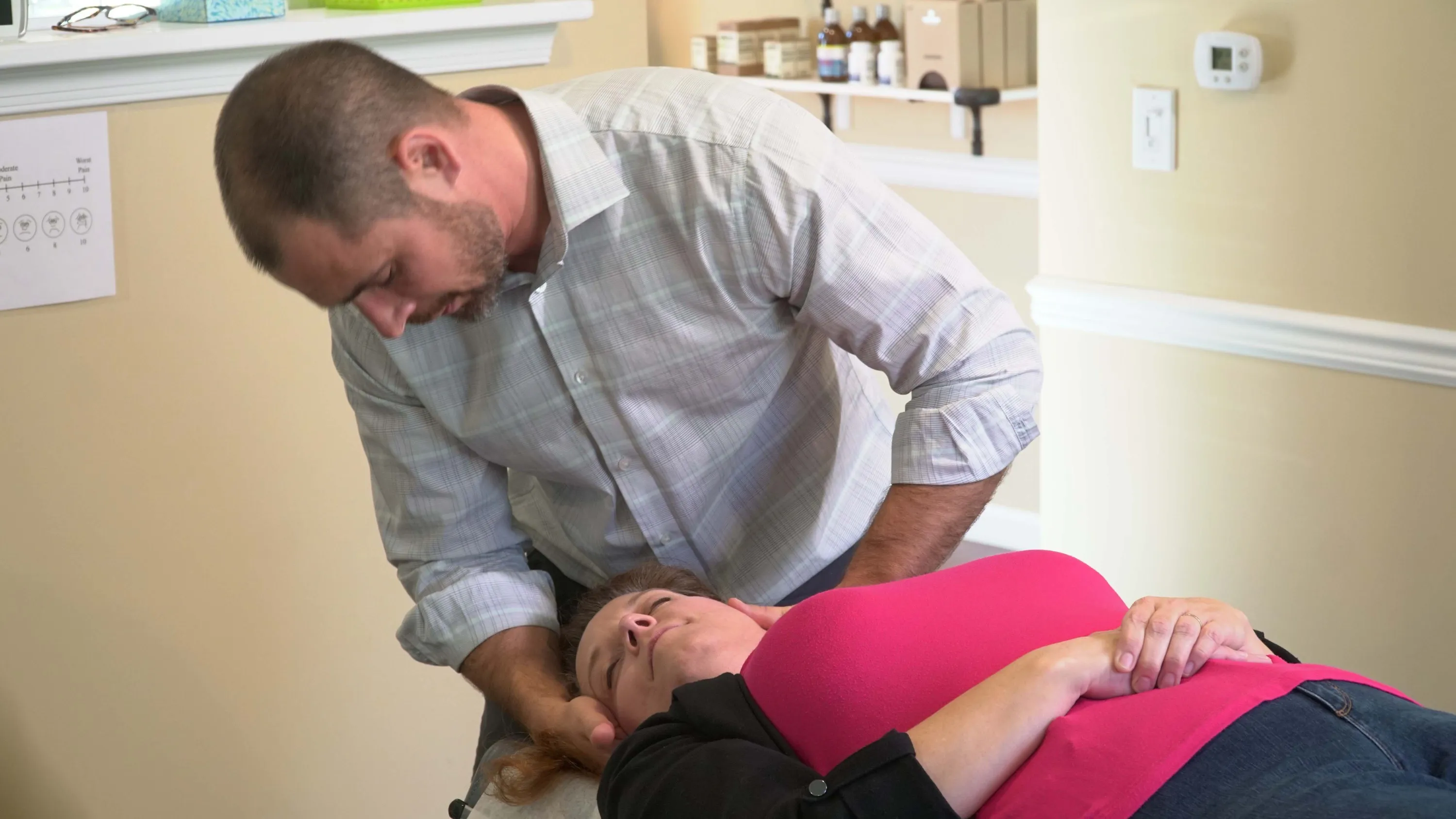 Listed below are the most common chiropractic adjusting techniques used in our office. They range from traditional manual adjusting techniques to much lighter instrument assisted techniques depending upon the patients needs and preferences. The doctor is always happy to discuss the benefits of each technique and come up with the treatment that is most comfortable for you.
Diversified Adjusting Technique
This is the most commonly used chiropractic adjusting technique and is also the most commonly taught technique in chiropractic colleges. It is a low force, high speed manual adjusting technique which frequently results in a "popping" or "cracking" sound called a cavitation. This sound is nothing more than the release of gases (oxygen, nitrogen and carbon dioxide) from a stuck spinal joint.
Drop Table Technique
During this light force technique, certain sections of the chiropractic table are able to lift up and remain in place with an adjustable amount of pressure. The doctor then pushes down with a directed light force to the targeted region of the patients spine and/or pelvis, which causes the lifted section of the table to quickly drop and fall back to its original position. The pressure applied by the doctor along with the sudden stop of the drop table allows the stuck/misaligned spinal joint to release and fall back into a more normal position. This type of adjustment is generally very comfortable and rarely causes the joint to make a cavitation or "popping" noise.
Adjusting Instrument
The doctor may also use a hand-held adjusting instrument that applies multiple rapid light force impulses into the target spinal joint. The goal of this technique is to release the stuck spinal joint and stimulate a more normal joint position using the least amount of force possible. This technique can be used on any patient but is especially useful for very young or older patients who cannot tolerate a more forceful technique. It may also be used on patients who would rather not experience the "cracking" or "popping" noises associated with more traditional manual techniques.